Anders Riggelsen
About the ArrildPrivatskole.dk admin system
A little info and screenshots about the admin system for www.arrildprivatskole.dk and it's features.
Click the images to zoom.
The front-page editor allows the school to add new entries and work on them while they are invisible to the public. When they want to, they can click the checkbox to make it visible on the main website. Often the school wanted to keep some news longer than others and often prioritize them differently so even old entries could be on top. So I created an ordering system that allows the school to move posts up and down on the list of entries.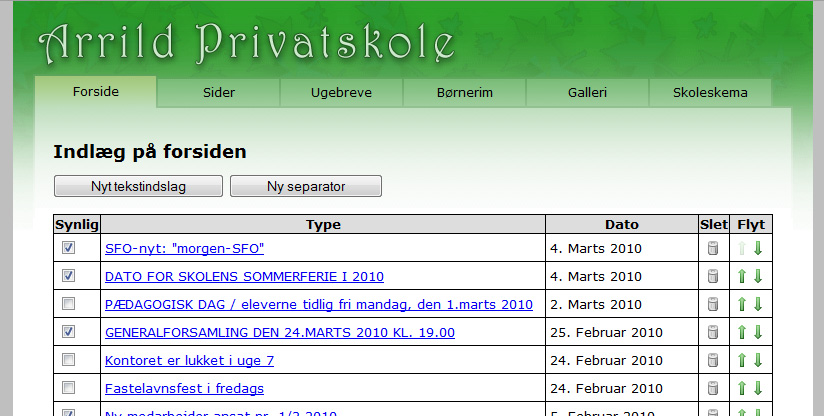 The school can with the TinyMCE control edit all pages WYSIWYG-style so they don't have to know about HTML codes.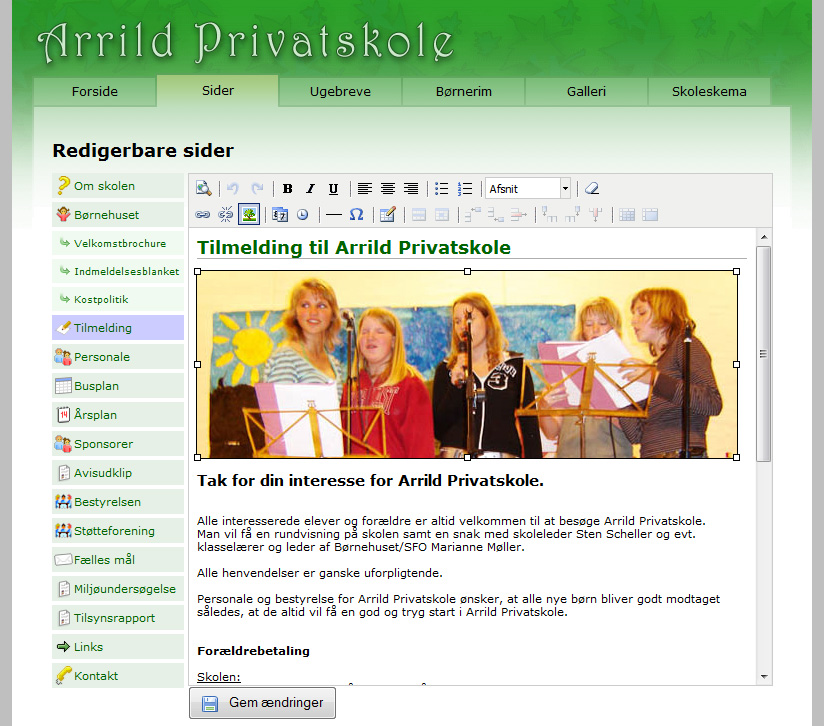 For TinyMCE I created a custom image-plugin that better suits the school as they can browse all their images and galleries. Now they don't need to know the absolute path to an image, they can simply browse directly to it.
The school wanted to be able to upload their own images often and be able to see them in a slideshow on the front page. This gallery editor allows them to manage all their galleries in a very "windows explorer"-like way so that it is familiar to them.
All uploaded images are resized to three different sizes: thumbnail, slideshow-size and "large" gallery size for more detail.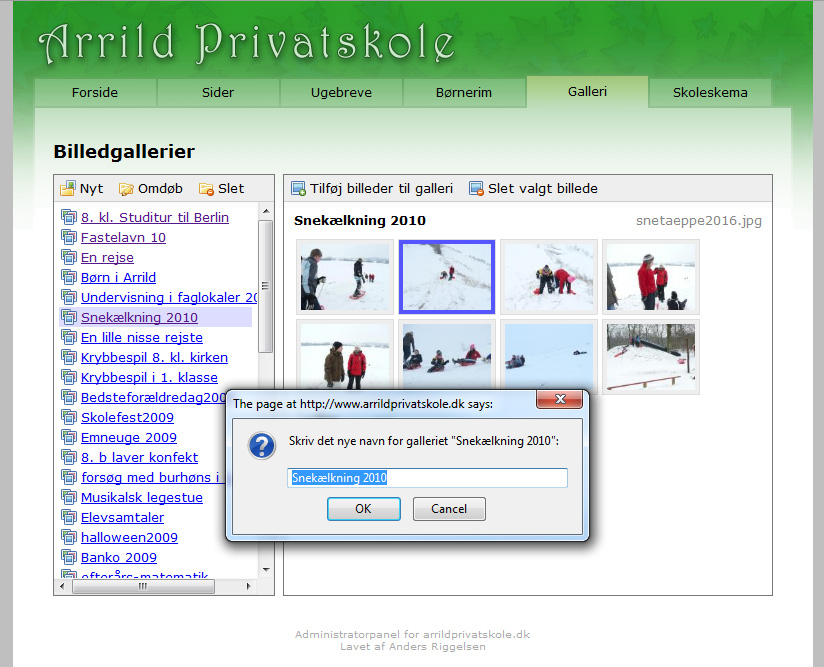 The school changes their class time-tables twice every year. This tool of my admin-system takes the HTML-timetable file they get from their own time-table system, cleans up the HTML and puts it on the website immedeatly - all automatically.