Anders Riggelsen
Links
Websites I've built: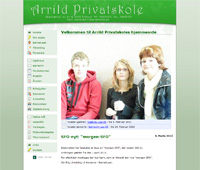 Arrild Privatskole
Design, front/backend and admin-system (PHP)
http://www.arrildprivatskole.dk - (more about the admin system)
I started this as a simple website where I edited the HTML as needed since it didn't change very often, but over time the website got more used and the teachers wanted to upload content themselves so I built a customized CMS for their needs. Including front page news, weekly letters, gallery/slideshow system and an easy way to upload their timetables for the students.
Esagers Byggerådgivning
Design, front/backend and admin-system (C# ASP.NET)
http://www.esagerbyg.dk
My first website in ASP.NET C#. Making event driven websites was a fresh change from PHP.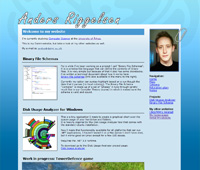 My university website
My website for my projects and files during my university studies.
Now most projects from there can be found on this website.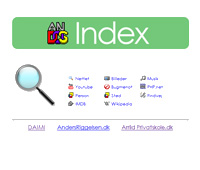 My personal start-page
Design and functionality
http://startside.andersriggelsen.dk
I use this at my browser start-page as it gives me quick access to many search engines I often use.

Books I own
Just a small overview for myself over the books I own.